This is an update of an earlier post.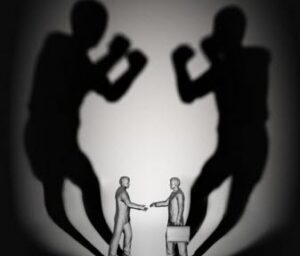 Over my 25 years of practicing transactional law, I've often been mildly (or sometimes not so mildly) exasperated by common inconsiderate behaviors by opposing counsel on my deals. Of course, our primary job as attorneys is to represent our clients and not befriend opposing counsel, but unnecessarily agitating other attorneys does not, in the long run, serve our clients' interests. The following are some frequently-occurring examples of bad corporate attorney etiquette to avoid:
Sending Uneditable Drafts. Often I will receive initial drafts of an agreement in PDF or read-only form. In other words, I can't easily get into the document to provide edits. Sometimes it's possible to convert the PDF to Word, but the formatting is garbled. Of course, I can provide the comments in other ways besides directly editing the document, but the point is that you've made it harder for me to do my job. If the intent in doing this is to discourage commenting, at least with me it may have the opposite effect, by reducing my trust of the other side. The time to create PDF versions is when both sides are in agreement and ready to execute.
…
A Few Etiquette Tips for Corporate Attorneys in Dealing with Other AttorneysRead More »