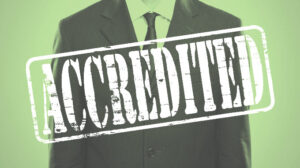 The SEC's recent final rule release regarding exempt offerings covered various topics, including the subject of my previous post, on the expanded offering limits for Regulation CF crowdfunding and Regulation A offerings. In the release, the SEC also provided some welcome relief in the accredited investor verification process for Rule 506(c) offerings.
As background, traditional private placements, often done under Rule 506(b), typically establish that a particular investor is accredited by means of the investor's written representations. In contrast, Rule 506(c) offerings, which permit general solicitation of investors by the issuer, impose an affirmative obligation on the issuer to take reasonable steps to verify each investor's accredited status, such as examining the investor's tax returns or brokerage statements. The SEC has been on the receiving end of much commentary since Rule 506(c) went into effect that the verification requirement has a dampening effect on this type of offering since many investors perceive the verification process as personally intrusive.
In the new release, the SEC took a step to alleviate at least some of the burden by providing that if an issuer has already completed verification for a particular investor in the past, the process does not have to be repeated for a new offering that takes place within five years of the initial verification. The issuer would still have to obtain written confirmation of accredited investor status in this repeat scenario and could not be aware of any information suggesting the investor is no longer accredited, but this is no more of a burden than the familiar requirements under Rule 506(b).
In the release, the SEC also reiterated that the analysis of whether a particular verification process is reasonable is a principles-based inquiry, meaning that what is required can vary from case to case, based on the particulars of the investor and the nature of the offering.