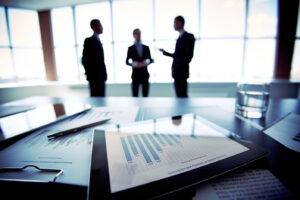 My wife, Leslie, pursued an entrepreneurial venture mid-career like me, founding Leslie's Leashes, provider of pet care services like dog walking and sitting to grateful animals on the North Shore of Long Island. There are only so many half-hour time slots for pet visits in a day, especially when everyone wants theirs to be at noon, so Leslie has hired walkers as demand for her services grew. However, some of the more particular clients specifically want Leslie to be the walker.
My father, Elkan Abramowitz, has a similar problem in his business (no, not too many dogs and too little time). He is a founding partner of Morvillo Abramowitz Grand Iason & Anello PC. If I can be a bit immodest on his behalf, he is one of a small handful of go-to white collar criminal attorneys in New York that you expect to be involved in the highest-profile cases. Even though the firm has dozens of highly capable attorneys, many of whom are well-known in their own right, several potential clients come to the firm based on his reputation, and they want him to personally handle the matter (the prospect of prison time tends to make you take your legal representation seriously). Of course, he can't do everything for everyone who wants his services.
As for my own firm, part of my pitch to potential clients is that when you hire me, you get me, to distinguish myself from the typical big law firm practice of bringing in the big guns for the pitch meeting and then handing the matter off to a senior associate to handle. But as my client base has grown, I too can't literally handle everything myself, which I've dealt with to date by hiring attorneys to handle behind-the-scenes tasks like some contract drafting, allowing me time to be the "face" of the firm to communicate with clients and others on the deals.
So, how do you deal with the problem of disproportionate demand for a particular person in your personal services business? The Econ 101 solution is obvious: raise the cost of the in-demand professional's services, which will encourage the use of those less in-demand. My father and I do have higher rates than less senior attorneys in our respective firms. However, this is one of those areas where principles of behavioral economics make it inadvisable to rely too heavily on the Econ 101 approach. In certain circumstances, raising prices for services in response to demand can, well, piss people off. Just ask Uber, with its surge pricing, and former Mayor Bloomberg, who tried to implement congestion pricing to address New York traffic, which was perceived as a scheme to allow wealthy people to avoid traffic. I once suggested to Leslie that she charge a higher rate for her walks than those by her other walkers, and she (correctly, I think) said it wasn't worth the bad feelings it would engender.
In a sense, having excessive demand for one person in a services firm is better than the alternative of there being little demand for anyone, but firms who do have to deal with this issue need to tread carefully in how they handle it to avoid alienating clients.