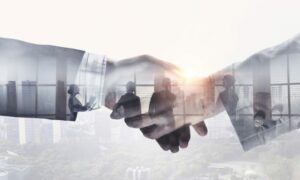 In some ways, my law firm, Andrew Abramowitz, PLLC, is at the forefront of recent changes in the delivery of legal services. For example, the firm operates virtually, with the staff attorneys toiling away at home (or wherever – they could be doing it while hang-gliding as long as they do the job well and promptly, as far as I'm concerned). The ability to get the work done without housing everyone in an expensive Manhattan leased space gives the firm flexibility to offer more competitive rates than traditional firms.
However, in an important way, the firm is resolutely traditional: almost all clients of the firm arrive through personal referrals, from other firm clients, from other attorneys I've worked with over the years and from others in my network. Despite the trends of big law firms combining to create bigger ones, the increased use of technology to match lawyers with clients, etc., I've found a nice niche getting business in the "I know a guy/gal" manner that's been done for years. One does not swipe right or swipe left to find me as a lawyer (actually, I don't think that's how it works for any lawyer, but never mind).
Why do clients persist in relying on personal recommendations to select attorneys? I think it's for the same reason that you get recommendations for auto repair shops: the customer/client is at an informational disadvantage and needs assurance that the service provider operates ethically. Just like you really can't be sure that your car needs a new transmission, the client of a corporate attorney doesn't always know whether a short or long agreement is needed and how long the work should take. But if someone you trust reports that you can trust a particular attorney, that provides a level of comfort that enables you to move forward.
There may come a time where it becomes standard for clients to order up an attorney like they would an Uber, but it seems to me that there's a higher need for trust in the provision of these services that will act as a headwind against those trends.