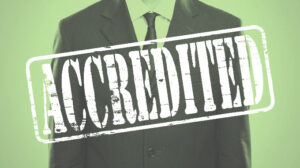 The SEC recently brought an enforcement action against a fund investing in digital assets for a failure to register a sale of securities under Section 5 of the Securities Act. The fund had filed a Form D with the SEC that, in itself, offers no clue as to what went wrong. The form reports the sale of fund interests under the exemption provided by Rule 506(b) of Regulation D. This is the common exemption used for private placements of securities, and by complying with the applicable rules under Regulation D, there would be a safe harbor protecting the issuer against a registration violation.
So, what was the problem? Filing a Form D is just one part of complying with the procedures under Regulation D. Another requirement is that the issuer not engage in "general solicitation or general advertising," at least with respect to a Rule 506(b) offering. Of course, the new rules under the JOBS Act permit such soliciting activity under a different exemption, Rule 506(c). You wouldn't know it just from reading the Form D in this case, but according to the SEC's cease-and-desist order linked above, "Respondent did not have pre-existing substantive relationships with nine of the Fund's investors and engaged in a general solicitation of public interest in the securities offering through CoinAlpha's website, which was generally accessible without password protection. Additionally, Respondent engaged in general solicitation through blog postings, and media interviews and digital asset and blockchain conferences, accessible both via live attendance and through the Internet." All of this is obvious no-no behavior if you're seeking to conduct a private placement under Rule 506(b).
The irony is that some public solicitation could have been done had the fund elected to proceed under Rule 506(c). However, that is not just a matter of checking a different box on the Form D. Rule 506(c) requires that the issuer take reasonable steps to verify investors' accredited investor status. Here, the fund only took the traditional steps under Rule 506(b) of collecting accredited investor questionnaires, without taking the "reasonable steps" of reviewing tax returns and brokerage statements, etc. As it turned out, the fund hired a third party to belatedly do this review after the SEC came calling, and indeed all investors were accredited. But obviously the fund couldn't rely on hindsight and was fined for its failure to follow the appropriate procedures.
The obvious lesson for companies is to pay attention to compliance procedures applicable to the various types of exempt securities offerings, because the SEC is paying attention to what you are doing.