The most buzz-inducing SEC filing last week (this is a relative statement, of course) was this Form S-1 filed by Fantex, Inc., seeking to register what has become known as the "Arian Foster IPO."  Foster is an accomplished running back for the NFL's Houston Texans.  The deal, in essence, is that investors will (through Fantex) be paying Foster $10 million now in exchange for 20% of his NFL-related earnings, including endorsements, coaching and broadcasting, going forward for his lifetime.  So, based on those numbers, if and when Foster's aggregate earnings from now on exceed $50 million, investors will make a profit on the investment.  Fantex views this as the first of several athlete-related offerings.  There has been some ridicule about the concept in the popular press, with much focus on the risks (not helped by Foster's hamstring pull in the first game after the S-1 filing), though like most investments in individual stocks, it's a high risk, high reward proposition.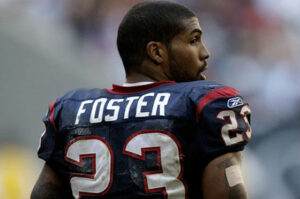 But you didn't come here for investment advice.  A few observations about the S-1 filing:
Rather than forming a separate entity for this offering, Fantex is make the offering directly, and the security is called "Fantex Series Arian Foster Convertible Tracking Stock."  So, this is a special series of common stock issued by Fantex that tracks the performance of its Foster-related assets only.
There are a number of interesting, non-boilerplate risk factors in the S-1, which is not surprising since this is a first-of-its-kind offering, including disclosure of Foster's irregular heartbeat and a long-ago arrest following a nightclub fight.
The shares will be freely tradable by investors after the IPO, but not on a familiar exchange like NYSE or Nasdaq.  Instead, Fantex has created its own exchange, which will collect commissions on the sales.
Fantex is marketing this offering directly to individual investors, presumably mostly football fans, unlike the typical IPO distribution of shares to institutional investors and broker-dealers, with small investors ultimately purchasing in the secondary market.  If Fantex can't generate sufficient investor interest to make the full payment to Foster, the whole deal will be called off.
Fantex has filed Foster's NFL player contract as an exhibit, in case you are curious as to what one looks like.