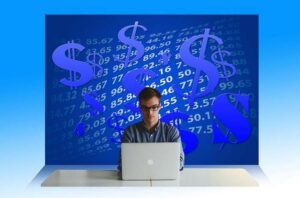 Matt Levine, writing in Bloomberg View, makes a good point about Spotify's reported direct listing plan: When Spotify flips the switch, and trading of its shares on a public stock exchange commences, that won't be the first time Spotify shares have traded hands. Like other large private companies that have been around a while, some of its early investors and employees have had the opportunity to sell some of their shares to existing or new stockholders, either in purely private transactions or ones facilitated by service providers that specialize in secondary market transactions. These private transactions help to establish a valuation for the company and ensure that, when public trading commences, investors won't be flying completely blind in determining what the price should be in the absence of an initial price set by an IPO.
Providing liquidity to employees and early investors, i.e., allowing them the opportunity to cash in on their investment, is one of the main rationales for going public, along with raising capital for the company (though Spotify, by going the direct listing route, doesn't need the latter). However, as illustrated by Spotify's secondary market trading, it's not accurate to say that private company stockholders have literally no ability to sell their shares until the company is sold or goes public. As Levine points out, the ability to sell shares privately makes it somewhat less a matter of urgency for large private companies to go public. There are, however, some practical and legal impediments to private company sales, including the following:
Private company governing documents often have restrictions on transfer, rights of first refusal, etc., that require some hoop-jumping and consent and legal opinion-obtaining before a sale can proceed, so it's not a matter of simply logging onto your Fidelity account and entering a sale order.
There are securities law restrictions applicable to private sales, and your pool of buyers, as a practical matter, is limited to accredited investors.
While as noted above there are service providers available to facilitate private sales, there is no stock exchange available to publish and constantly update sales data.
Even with all these factors, private sales of stock of mature private companies are an increasing part of the landscape that are allowing these companies to continue to put off going public, perhaps permanently.