I got a call from a legal recruiter this week (it felt like 2006 all over again), asking if I was interested in joining up with one of a few more established law firms that he works with. I politely declined, saying I was happy doing what I was doing. He said that my choice to go out on my own took a lot of "cojones." I guess that's all relative, corporate law not being the bravest career choice out there, but I appreciated the sentiment.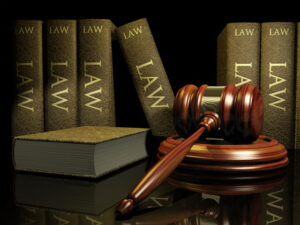 Many attorneys with big firm backgrounds dream about striking out on their own, but don't have cojones in this sense – they can't take the leap of faith involved in expecting that clients will want to hire them. But I think another impediment for a lot of attorneys is that the practical aspects of launching a firm just seem too overwhelming to contemplate. My experience, however, is that while there was some legwork involved, it wasn't too bad. Below is a short checklist of the main items to be addressed. Of course, I can recommend specific people to help in each area, for those who are interested.
Formation – You'll want to form a limited liability entity, like a PLLC, via a short filing with your state's Department/Secretary of State, which unlike a regular LLC requires that you submit evidence that you're in good standing with the state bar. You'll also need a single member operating agreement, which is boilerplate. Obviously, if you partner up with others, the operating agreement would be more intricate.
Space – You'll need to rent office space, and arrange for the things that fill it (phone, internet, fax, computer, etc.). This is substantially simpler in a virtual law office context, needless to say.
Insurance – To sleep at night, you'll want professional liability insurance. There are brokers who help in connecting you with insurers. There are certain practice areas that are considered higher-risk than others (securities law is one), but you'd probably be surprised how low the premiums are, given horror stories you've heard about physician malpractice insurance.
Banking – You'll need a firm bank account, which includes an operating account and a separate escrow account to hold client funds. Once you've had some business experience and income, you can obtain a business line of credit to help smooth out choppy cash flow.
Engagement Letter – Prepare a form of engagement letter for clients (required in New York for matters involving $3,000 or more in fees), which you'll need to adapt for different situations (e.g., hourly vs. fixed fees).
Accounting and Billing – I use QuickBooks Online for this, which is really easy to use and generates professional-looking email invoices. When I started, I did the entries myself. Now I outsource those functions just to save me time, not because I can't do it in a technical sense. There are also timekeeping products out there, which I don't use. I just keep track of time on regular spreadsheets.
Website/Marketing – At the very least, even if you don't initially do things like blogging, you'll want to have a professional website ready to go before you launch the firm. Then when you blast out the announcement by email to everyone you even barely know, and post it on Facebook, LinkedIn, etc., you can include a link to the website, and your friends can forward that to others. The website should, ideally, have the information that most people would want to know about your firm – expertise, your professional background, contact information, etc.