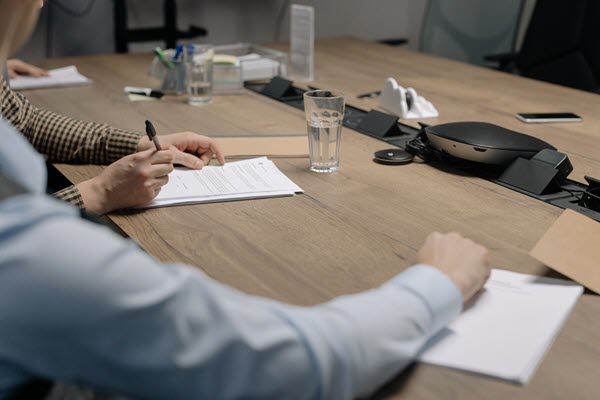 We all know that most users of web-based products (which is to say everybody) do not read the lengthy terms of service that they are asked to accept with a click before proceeding. These users make a probably reasonable calculation that the stakes are pretty low given the nature of the transaction and that by clicking "accept," they are not agreeing to bequeath their estate to Apple or Microsoft. But what about agreements that are more significant to the signer, like an agreement to sell one's business to a buyer? Does the seller need to read every word and understand them before signing? Their lawyers will usually say yes, because after all, the seller is the one signing the agreement and giving up the business, not the lawyer. But like all experts, lawyers can sometimes forget how utterly foreign contractual language is to lay people and need to take steps to ensure actual comprehension beyond a mere CYA admonition to read every word. Of course, some clients have had long business experience and have seen many agreements of a particular type, so the need to hand-hold needs to be tailored depending on the client.
When people think of legalese, they primarily are concerned with arcane words such as "heretofore" or whatever. But a more significant factor in client incomprehension, I think, is that they don't have the background knowledge with these agreements to know the purpose of various provisions and how they all interact. For example, in a typical agreement for acquisition of a business, there are provisions relating to the seller's potential liability to buyer after the closing, including various defined terms such as Fundamental Representations, Cap, Basket and Survival Period. These concepts are, needless to say, not experienced by the average person in their lifetime, even if it's a well-educated lifetime. But the idea behind all of it is not terribly complex and is very important to the parties in an M&A deal: The buyer should be compensated for damage that occurs after closing if the seller misrepresents facts about the business being purchased when the agreement is signed, but assuming this misrepresentation is not intentional/fraudulent, there should be reasonable limits placed on the amount of compensation and the length of time after closing during which the buyer can bring this up. So, while it's unrealistic to expect clients to start using all of the contractual lingo in ordinary conversation, it is important for the lawyer to impress upon the client the importance of, to take the above example, ensuring that representations in the agreement are correct to avoid post-closing liability.
So, my message to fellow lawyers is to try to remember how clueless you were as a law student and junior associate and, accordingly, guide your clients with the goal of ensuring true comprehension of important concepts.