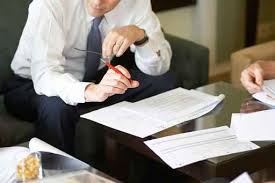 When I am assisting a client on a matter, and the help of a legal specialist is needed (tax, above all else, but many other areas as well), the client will often be reluctant to loop in the other attorneys and will urge me to handle it. While I'd like to think that this is a reflection of the client's respect for my abilities, I'm sure it's in part based on a fear that bringing on another attorney will drive up legal costs. I don't think this is necessarily the case, and in any event, scrimping on getting the right advice can create substantive issues that cost far more in the long run.
An attorney's inability to weigh in on even basic aspects of a different practice area is not a reflection of that attorney's intelligence. The complexity of the law has increased exponentially over the years, and except perhaps for lawyers who solely represent individuals and very small businesses, it's impossible to be a true general practitioner anymore. No, the bar exam does not cover all areas of the law that might come up in one's practice. Among many, many other specialties, the bar does not require knowledge of the law of securities, tax, antitrust, bankruptcy, environmental or intellectual property. And even for areas covered by the bar exam, whatever knowledge you crammed in your brain one long-ago July is now gone if not frequently refreshed since then. To help non-lawyers relate to this: assuming you're, say, 40 or older and not a math teacher, can you articulate what calculus is?
Accordingly, whatever you may think of my ability, judgment and efficiency, I really can't advise you on other areas of the law without completely reinventing the wheel. So when I recommend that another attorney be looped in, I'm in fact trying to help with providing cost-effective legal services, by identifying someone with the appropriate background. I believe that small law firms like mine provide excellent service to clients – but it's because of the personal attention that they can provide, not because the attorneys know everything about all law. No matter the type of law firm that is taking the lead on a matter, it's always appropriate to ensure that the subject matter experts are involved when needed.