I live in the quaint seaside town of Port Washington, Long Island (at least, it's as quaint as is possible 20 miles from Manhattan). Local residents have, in the past year or so, been much more likely to see me around town running errands during normal business hours than in the past. This is because my law firm is gradually morphing towards becoming a so-called virtual law firm. When I started the firm in 2010, I set up my office on 5th Avenue and 46th Street, and dutifully commuted in every day (75 minutes door-to-door each way, at best, notwithstanding the puffery of the real estate agents who will tell you only how long it takes for the train to get to Penn Station, which never happens on time anyway).
As my firm's workload and breadth of practice has increased, I've been bringing in attorneys and other law firms on a contract basis to help. I don't have the space at 5th Avenue to physically house these people, and my primary go-to contract attorney spends most of the year in Andalucía, Spain (now that would be a commute). So these attorneys do their work from wherever they want to work. The fact that they are not physically present has almost no practical effect on how we work together, which is done primarily via email and phone.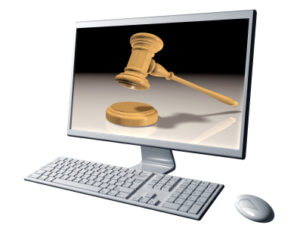 Observing the ease of these virtual relationships, I started to question why I was trudging into the city myself. Of course, I'm the face of my firm and therefore need to meet with clients from time to time. Nevertheless, 95% of what I do is email, phone calls and review of Word documents, which can be done anywhere with an Internet connection. Accordingly, I've been working mostly from home lately, though I often come in for meetings, in one of the conference rooms at 5th Avenue or elsewhere, as needed. This required a couple of technological adjustments – using cloud computing for my documents and email and call forwarding for calls that come into Manhattan – which has been seamless. All the time I save on commuting gives me that much more time to devote to my work and has made me much more productive overall.
It will be interesting to see whether my arrangement becomes the norm for how law is practiced in the future, particularly for areas of the law, like corporate, that are less likely to require physical presence somewhere at a particular time. It clearly works well for firms like mine – experienced lawyers working with a network of other experienced lawyers. Time will tell whether it could potentially work for the big firm setup, where young attorneys are being trained by mentors.