When I assist clients in setting up entities, one of the threshold matters, of course, is the selection of a name for the entity.  Once that is settled, and the entity is set up, many clients assume the job is complete as far as protecting the business name, unaware that protection of the name for purposes of trademark law involves a completely separate legal analysis and process.  The purpose of this post is to briefly explain the difference.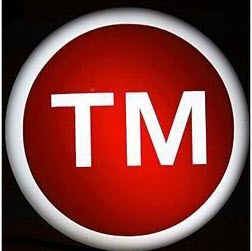 When an entity is formed in a particular state, the office of the Secretary of State checks the proposed name against its database of existing names to see if the proposed name is identical or substantially similar to an existing one.  If it is, the filing is rejected.  For this purpose, there is no analysis about the particular industry that this entity will be involved in or a subjective assessment about whether people are likely to be confused between names – essentially, if the name hasn't been claimed in that state, it can be used.  Also on the state level, entities can file fictitious name or d/b/a applications, if the company plans to conduct business under another name.
However, establishing a name (or fictitious name) with the state has no bearing on whether the entity will have trademark protection for the name under which it's planning to do business.  The trademark analysis is focused not just on the name itself but on the type of business to be conducted by the business and whether consumers are likely to be confused by a new mark as compared to an existing mark.   The first step in the process of securing trademark protection is to survey the landscape to see if the mark is already being used in commerce and assessing the likelihood that the proposed use by the client would be deemed trademark infringement.  Assuming the result of the search is an all-clear, the client typically files a trademark application with the U.S. Patent and Trademark Office and hopes to have the mark successfully registered.  Although such an application is not legally required –there is a concept of common law trademark protection – having a trademark registered with the USPTO provides procedural advantages in suits to protect the mark.