Continuing its implementation of rules mandated by the JOBS Act, the SEC has proposed rules for the expansion of offerings under Regulation A.  Here is the SEC's handy press release and fact sheet.  Commentators have dubbed the new rules "Regulation A+" because of the greatly increased maximum offering amount under the new rules (and not as a reference to the average grade at Harvard).  As with the recent crowdfunding proposal, these rules are not effective until after the SEC issues final rules following a comment period.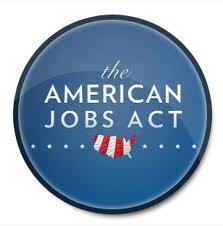 Regulation A offerings can be thought of as a middle ground between private placements and registered public offerings.  They entail less stringent disclosure requirements than public offerings, but as a result there are limitations on the size of offering.  Under the current rules, the maximum offering size is $5 million.  Because of that limit, which has not been increased in some time, Regulation A has been used quite rarely, with many believing that the cost of compliance is too high for a $5 million offering, especially given that state blue sky registration requirements are not pre-empted under current Regulation A.
The SEC's approach in its proposal is to divide Regulation A into Tier 1 and Tier 2 offerings.  Tier 1 offerings are ones that would have been permitted under current Regulation A, though there are a few minor changes to applicable rules.  Tier 2 offerings can be, as dictated by the JOBS Act, up to $50 million, which is, needless to say, much more than $5 million and addresses the concern that these offerings can't be done cost-effectively.  Not surprisingly, there are more stringent disclosure requirements associated with Tier 2 offerings, most significantly the requirements for audited financial statements and for ongoing public reports akin to those required for public companies under the Exchange Act, though not as extensive.  As a result of all of these more stringent requirements, blue sky filing requirements are pre-empted for Tier 2 offerings.
Ever since I started practicing law in the late 1990s, attorneys a bit older than me would always say ruefully "No one does small IPOs anymore."  With the coming implementation of Regulation A+, we are likely to see this change.