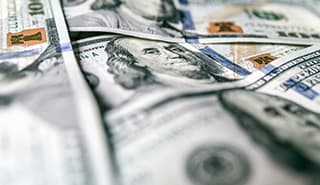 I was recently representing a seller in a proposed acquisition. The purchase price was under $20 million – in the context of M&A, a relatively small deal. The purchaser was represented by one of the top 10 most profitable law firms in the world. The firm organized a due diligence call, blocking off two hours for the attorneys to ask questions of the seller that related to legal matters. I was the sole attorney on the call for the seller. From the purchaser's law firm, there were a couple of corporate/M&A attorneys, and then one representative from each of any applicable specialty practice area: tax, employee benefits, real estate, intellectual property, etc. As far as I could tell, each of these specialists spent the whole time on this long call, waiting their turn and then taking, like, five minutes to ask the specific questions applicable to their specialty. The presumptive cost of that call to the purchaser, aggregating all those high billing rates for a couple of hours each, was, to my boutique firm way of seeing things, completely unfathomable.
Clients assessing prospective law firms will often focus on a single number: the hourly rate of the highest-ranking partner assigned to the matter. Witness all the ink spilled in recent years on how rates for many partners at large firms have blown well past $1,000 per hour. (This helps my marketing efforts, frankly, as it's easy for me to show that my firm's rates are lower than those at large and mid-sized firms in New York.) After bills are rendered, clients will sometimes question the amount of time it took for a particular attorney to handle a particular task. But as my anecdote about the conference call illustrates, often the real driver of cost is the firm's staffing practices and whether the firm will seek to prioritize efficiency. On most matters handled by my firm, I am the only person from the firm on any call. Other attorneys are very much involved in the matter, handling behind-the-scenes tasks such as drafting, but they will generally not spend those couple of hours on the call with me; rather, I briefly summarize for them the upshot of what they need to know. To the extent other specialty attorneys are involved on my team, they will also communicate with me separately and generally not participate in a group call unless it's primarily about their area.
To be clear, I am not saying that having multiple attorneys on a call is necessarily inappropriate or part of a conscious effort to jack up fees. But I do think that if clients are looking to exercise some oversight on legal costs, they would be better served by looking at a calendar invite for a Zoom meeting, seeing how many attorneys have been asked to join and inquiring about whether that is necessary, as opposed to arguing after a bill is rendered that a particular agreement should take three hours to draft, rather than five hours, without really knowing exactly what's entailed in the process of drafting one.